Closer Readings Commentary
Twenty-One Poems for AP Literature and Composition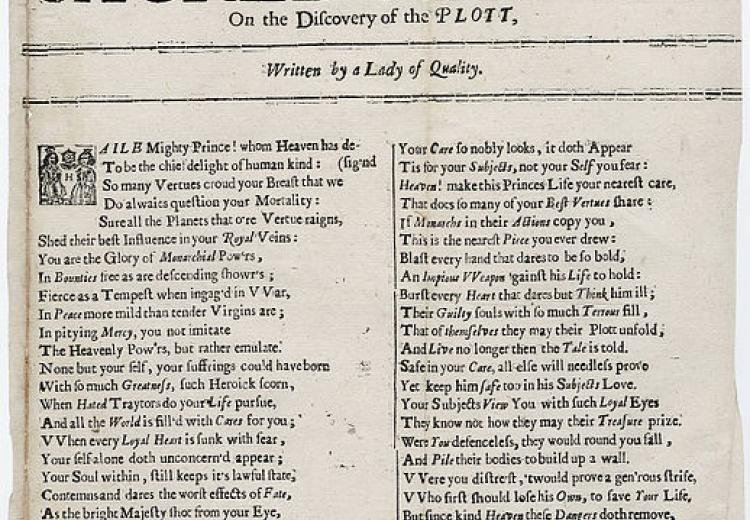 The selections within this listing represent frequently taught poets and poems in AP English Literature and Composition. 
For each of the twenty-one poems or poetic forms for AP Literature and Composition, students and teachers will find a link to the poem and multimedia resources. These include EDSITEment lessons as well as EDSITEment-reviewed websites that discuss the poem, the poet, and its context. Media incorporated in these resources include audio clips and video as well as primary source documents and photographs, along with other useful tools such as timelines. They offer both the content and skills needed to support student success in AP English Literature and Composition.
1.  Matthew Arnold: "Dover Beach"
2.  Elizabeth Bishop: "In the Waiting Room"
3.  Gwendolyn Brooks: "We Real Cool"
The above video is an animation of what the creators imagine inspired Gwendolyn Brooks to write "We Real Cool."
4.  Robert Browning: "My Last Duchess"
5.  Emily Dickinson: "Safe in their Alabaster Chambers" (124)
6.  John Donne: "A Valediction: Forbidding Mourning"
7.  T.S. Eliot: "The Love Song of J. Alfred Prufrock"
8.  Carolyn Forché: "The Colonel"
9.  Robert Frost: "Mending Wall"
10.  Robert Hayden: "Those Winter Sundays"
11.  Langston Hughes: "Let America Be America Again"
12.  John Keats: "Ode on a Grecian Urn"
13.  Andrew Marvell: "To His Coy Mistress"
14.  Wilfred Owen: "Dulce et Decorum Est"
15.  John Crowe Ransom: "Bells for John Whiteside's Daughter"
16. William Shakespeare: Sonnets
17. Percy Bysshe Shelley: "Ozymandias"
18.  Wallace Stevens: "Sunday Morning"
19.  Dylan Thomas: "Do not go gentle into that good night"
20. William Carlos Williams: "Danse Russe"
21. William Butler Yeats: "The Second Coming"