Teacher's Guide
Using Primary Sources in Digital and Live Archives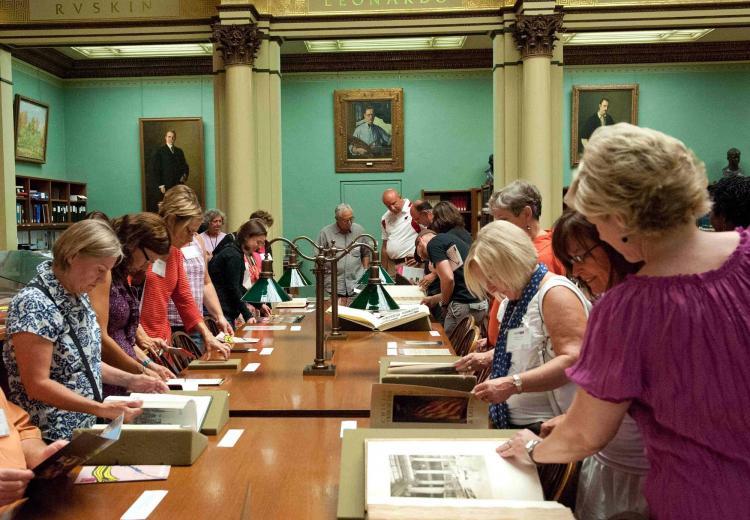 We often think of primary sources as the text of a document written in a previous era, such as letters, novels, or government documents. While all of these are excellent examples of primary sources, this category extends to any object that bears the imprint of the events of the past, such as recordings, images, letters, textiles, diaries, receipts, film, furniture, and even geographic sites. Whereas replications, editions, and facsimiles can provide a general knowledge of a historical event or the people living in it, primary sources make that history tangible. 
For this reason, historical societies, museums, libraries, and local archives can provide an unparalleled learning experience for students. Being able to examine—and, in some cases, handle—historical artifacts helps to ground humanities lessons in the real world. Human beings, just like students, created, used, and interacted with the items, structures, and landscapes now under the care of institutions.   
Guiding Questions
What are the best ways to prepare for and debrief after a field trip to a museum or exhibition? 
How can online access to items in an archive or museum not only enhance classroom work but also serve as points of inquiry? 
How can students gain meaningful understanding of the work of cultural preservation? 
Contacting Special Collections and Cultural Institutions
NEH Work in the Digital Humanities