Student Activity
U.S. Civil Rights Movements of the 20th Century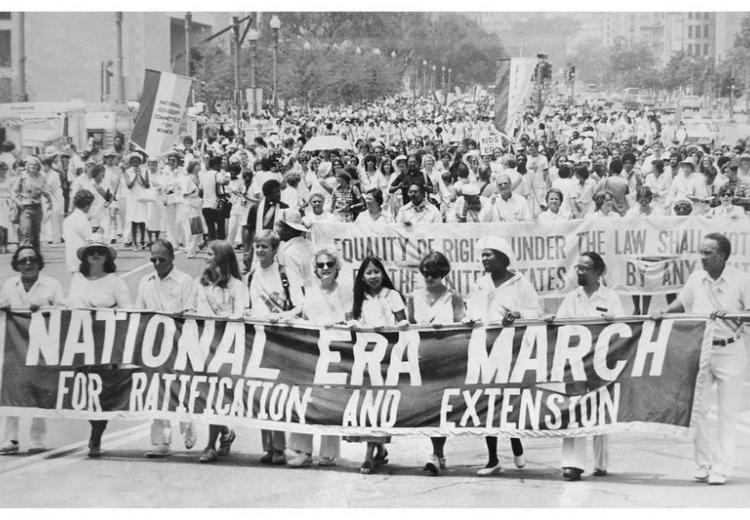 The Preamble of the United States Constitution states the will of the people to form "a more perfect union." How have American individuals and groups strived to do so? In this activity, you will research a 20th century civil rights movement and collaborate in a small group to investigate the complexities and challenges faced by organizations and individuals. At the conclusion of this activity, you will be positioned to engage in an inquiry project on a person, organization, or issue pertaining to the long and diverse civil rights movements that continue to occur across the United States.  
Activity One
Using the resources provided under the tab for your assigned civil rights movement and the graphic organizer, respond to the guiding questions and then construct questions to inform your independent research.
Student Activity Details
Topic A: African American Civil Rights Movement
Topic B: Chicano Movement/El Movimiento
Topic C: Asian American Civil Rights
Topic E: Indigenous Rights
Activity Two
After completing Activity One, you will use the findings recorded in the graphic organizer to contextualize the movement within U.S. civil rights history. Share your findings in a small group with other members who each investigated a different movement. The "Putting it All Together Worksheet" will guide your sharing process to consider the overarching civil rights movements in the mid-20th century. As you do so, record questions you have about civil rights in the United States.  
Research Prompt
Now that you have learned more about civil rights movement in the mid-20th century, what topics or issues do you want to further explore? Consider exploring a person, an organization, the historical roots of an issue that remained a central concern within or across civil rights groups and movements, or a topic of your own design to answer the following question: 
To what extent have the goals of U.S. civil rights movements been achieved? 
Consider the following prompts as you identify your topic: 
How or why did an event happen? 

How has an issue evolved over time and/or across movements? 

What were the consequences of an event, group, or policy? 

To what extent was an individual responsible for a certain act? 

In what ways does an issue's themes overlap with another issue? (e.g. conflict, protest, race, and gender) 
You also need to have enough information and sources on your topic. For each civil rights movement explored above, we provide additional resources to assist you in further research. To do more research, you can continue to explore materials from EDSITEment, Humanities magazine, and Smithsonian's Learning Lab collections. Investigate multiple sources, such as periodicals, books, newspapers and primary sources. Here are examples of other databases and websites you can use: 
Be sure to check out our Ask an NEH Expert: Validating Sources video for advice on how to work with primary and secondary sources in historical research projects.  
Lastly, you should define a rationale, or a purpose for your research project. Being able to answer "so what?" will help you determine if your historical question is open-ended. Consider the outline below as you develop your research topic:
Topic: I am studying....
Question: because I want to investigate what/who/how/why....
Purpose: in order to understand....
Example: I am studying the rise of the slogan "Black Power" because I want to investigate why internal disputes within SNCC arose in order to understand how these disputes influenced the direction of the SNCC and civil rights after 1966.