Media Resource
Music of the Harlem Renaissance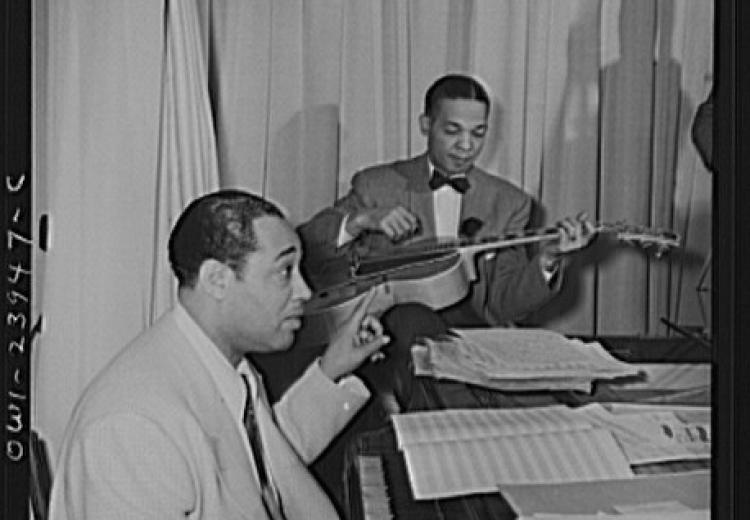 In this episode of Afropop Worldwide on the Harlem Renaissance, you'll hear some of the most famous and popular music of the era, as well as learn about the social and cultural institutions that brought artists and audiences together.
The years after the end of Reconstruction witnessed the largest internal migration in U.S. history, as millions of African Americans left the Jim Crow South for the northern and western United States. Migrants met discrimination and racism at their destinations, as well, but there were opportunities to improve their standard of living and escape some of the worst abuses of the racial caste system. Harlem became the scene of some of the most vibrant cultural and artistic production of the early twentieth century, with figures like Langston Hughes, James Baldwin, Duke Ellington, Billie Holiday, and Zora Neale Hurston contributing to the redefinition of African American, and American, culture.
Learn More
Learn about the short-lived, Harlem-based record company known as Black Swan Records in this 2010 Humanities magazine article. 
Read about the Harlem Renaissance from the National Museum of African American History and Culture.
Learn more about the Harlem Renaissance and conduct your own research with the Library of Congress's Research Guide.
Explore poetry of the Harlem Renaissance with The Poetry Foundation.
Learn about the connections between the literary and musical worlds of the Harlem Renaissance on NEH-funded American Routes.
Read and study the visual culture of the Harlem Renaissance with lesson plans from the National Gallery of Art.
Classroom Connections
In addition to the resources linked above in "Learn More," EDSITEment has a collection of lesson plans and other resources that can help build an understanding of the historical context of the Harlem Renaissance, as well as its enduring effects on American culture.