Media Resource
Histories of the National Mall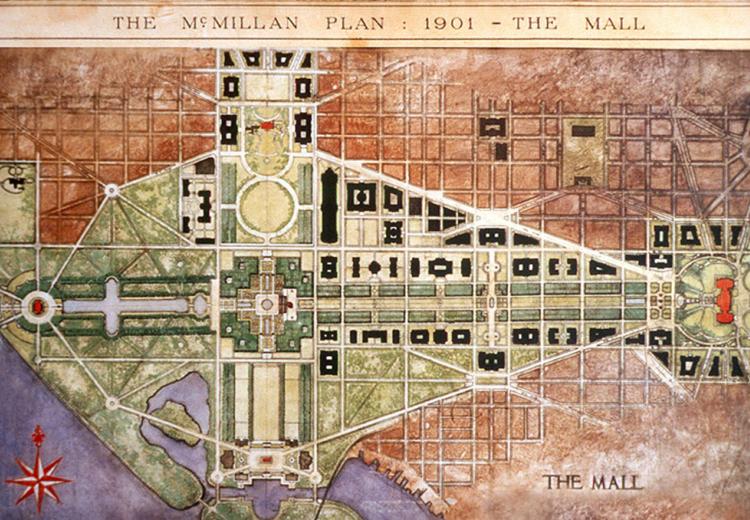 The NEH-funded site Histories of the National Mall provides a wealth of resources related to the Mall's past. Explore an interactive map of notable locations, learn the answers to common—but perplexing—questions about the Mall and the museums that surround it, and read biographies of individuals that have played a role in shaping the Mall and its place in local and national history.
For those who are local to Washington, D.C., the site also has a series of explorations of museums and buildings in the area, and the interactive map can make a walking tour of the area an even richer and more informative experience.
Classroom Connections
Histories of the National Mall and HistoryQuest DC are valuable resources for place-based education. Below are some suggestions for how it might be used in the classroom.
Ask students to explore the map and select one of the marked features to explore in greater depth. Students can conduct independent research, individually or in small groups, to dig deeper into the history of their selected landmark and how people interact with it today. Students can then present their findings to each other. A variation of this activity would ask students to research the individuals from the site.
The website details far more locations than could be visited on a single tour. Ask students to curate a 1-2 hour tour that highlights what they think are the most important places to go (the map provides tools to filter sites by era and type, which should help students in their curation process). They may choose a more general tour for first-time visitors, or decide upon a theme around which to base their project (they could focus on the experiences of a particular group of people, such as women, African Americans, Native Americans, or immigrants; a particular kind of landmark, such as museums, monuments, murals, sculpture; or a conceptual theme, such as health and disease, migration, or conflict).
Some ideas for student projects include:
Plot the route of the tour, either by hand or using online mapping tools, and write a brief blurb for each stop to explain why it's included.
Curate a digital walking tour using the NEH-funded CLIO app and consider other projects using our Teacher's Guide for Investigating Local History.
Write a script for tour guides, thinking carefully about the intended audience of the tour and how best to take advantage of the physical space.
Create a media campaign to promote the tour to visitors.
Many communities have memorials that commemorate individuals and events that are also commemorated on the Mall. Ask students to think of such a memorial or monument close by and compare it to its counterpart on the Mall. The following questions can help guide their analysis:

The 5 W's: Who built the memorial? What is it? Where is it? When was it created? Why was it created?
How do people interact with the space or site? How have these interactions and responses changed over time?
Why is this person, event, or thing memorialized in a local community and in the national capital? Is the significance or meaning of the two memorials different?
Who or what deserves a statue or mural in the capital city, but has yet to receive such recognition?
EDSITEment also has several resources that can help students think about place-based history, and the power of place more generally: