Closer Readings Commentary
A Teacher's Guide to the Films of Ken Burns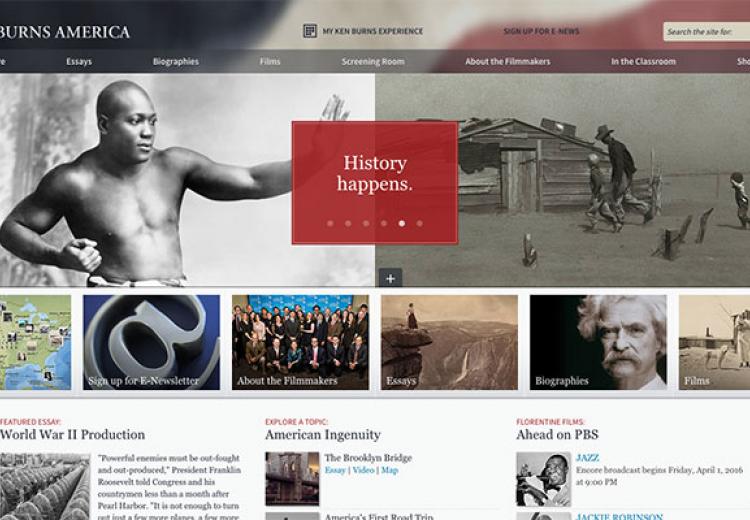 "More Americans get their history from Ken Burns than any other source."

—Historian Stephen Ambrose
On May 9, 2016, the distinguished documentary filmmaker Ken Burns will deliver the Jefferson Lecture, sponsored by the National Endowment for the Humanities. The lecture is the highest honor the federal government bestows for distinguished intellectual achievement in the humanities.
Over the course of decades, Mr. Burns has produced a body of work that covers two centuries of our nation's history by focusing on the stories of renowned individuals and families (Thomas Jefferson, The Roosevelts), world shaping cultural movements (Prohibition, Jazz), stupendous technological achievements (Brooklyn Bridge), profound religious communities (The Shakers), venerable political institutions (Congress), and so much more.
One constant in his work has been the struggles of minorities in a nation founded on the idea that "all men are created equal." For example, speaking of how ironic it is that the tremendous challenges and achievements of African American have been relegated to February "the shortest and coldest month of the year," Mr. Burns has suggested we rethink the way we teach American history.
Among Mr. Burns's many collaborators are veteran teachers who develop lessons around each of his films. We asked one of these teachers, Greg Timmons, to develop a special feature that suggests some ways that teachers could incorporate the lessons found on the website Ken Burns America into their classroom throughout the school year.
A Special Guide for Teachers to the Films of Ken Burns
We have also compiled the unique listing, below, of all Ken Burns's historical films, organized by century, to help encourage teachers to do take better advantage of this great online resource.
Eighteenth Century
Nineteenth Century
Twentieth Century